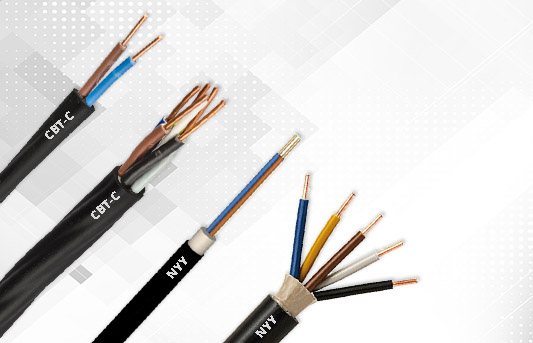 Large selection of power cables.
---
You could try our E-Business platform without registration where you have an access to the all products, their prices, stock availability, delivery time and technical information.
Description
Power low voltage cables in our portfolio are CBT-C and NYY.
NYY is power cable for construction of underground distribution grids and installations of industrial and public projects, where mechanical damages are not to be expected. Suitable for transmission and distribution of electric power at nominal voltage u0/u 0,6/1 kV.
CBT-C is cable with solid or stranded CU wires, resistant to the sun radiance and atmospheric influences. It is suitable for spread and transfer of electrical energy if it is installed steady outside or in indoor spaces -cable trunking, electrical cable conduit, cable trays, directly into tunnels, earthworks, pits and etc.
Browse all products of this category and full technical information here: