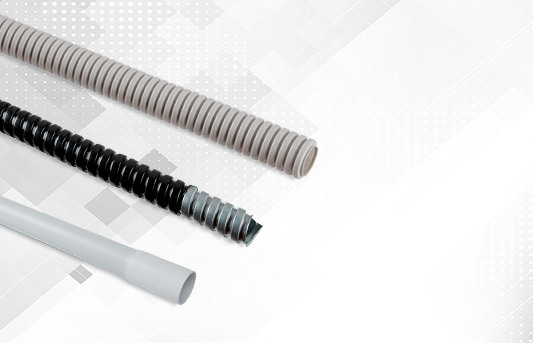 Practical solution for protecting and organizing cables in the electrical installation.
---
You could try our E-Business platform without registration where you have an access to the all products, their prices, stock availability, delivery time and technical information.
Description
An simple and practical solution of organizing and protect power and communication cables in office and residential buildings. They increase the reliability in operation of the electrical systems. Fast and easy installation. In combination with a wide range of accessories, building irregularities are quickly overcome. Non-flammable material, easy to cut and painting.
There are available solid insulating conduit and flexiblе insulating conduit made of shock resistance technopolymer on rigid PVC base and flexiblе insulating conduit.
Browse all products of this category and full technical information here: