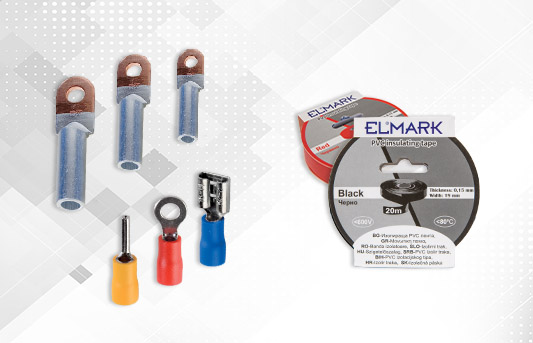 Cable accessories for safe and quality electrical installation.
---
You could try our E-Business platform without registration where you have an access to the all products, their prices, stock availability, delivery time and technical information.
Description
In our catalogue you will find various cable accessories for safe and quality construction of any electrical installation system. There are available copper pipes with galvanic tin coating, used for joining of copper rigid or multicore conductors with different sections; pipes made of two metals – copper and aluminum without galvanic coating. They are designed for joining copper and aluminum conductors – rigid or multicore conductors with different section. We offer also various types of non-isolated and isolated cable terminal to different conductor sections.
Two types of shrinkage tubes. Thin-wall heat shrinkage tubes are used for insulation of cable connection, at conductors repair to protect the cable head from corrosion, for protection of the cable insulation from water and moisture, for restoring the cable insulation integrity, etc. Available in various diameters and five colors – blue; red; black; green; yellow. And the second type is heat shrinkage tubes with glue.
In this category are included and cable gland, marking tags, insulating tapes.
Browse all products of this category and full technical information here: