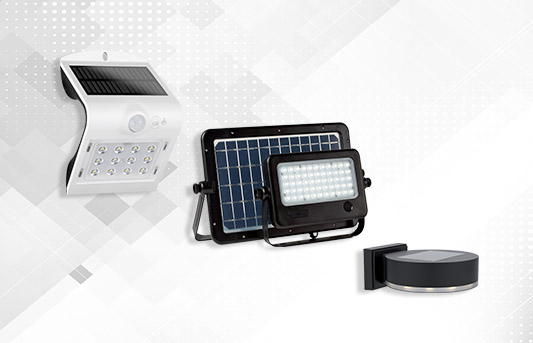 Environmentally friendly and high effective lighting.
---
You could try our E-Business platform without registration where you have an access to the all products, their prices, stock availability, delivery time and technical information.
Description
In recent years, solar lighting fixtures has become increasingly popular due to their eco-friendly technology, which transform the solar energy into electricity. The solar LED lights can fully replace other light sources such as candles, gas lights and even standard electric lighting. There is no need to lay cables in your garden and you don't need to spend time installing the lights. Solar lights have a number of other advantages: no electricity costs, LED lighting source which guarantee a long service life, the convenience of turning on automatically when it gets dark, shine for up to eight hours when fully charged, you can move them around easily.
The Solar lighting is a smart solution that can be used for a garden, yard, park and more. We offer various solar lighting fixtures such as lanterns, ground based LED fixtures, facade luminaires, floodlights and street lights. As for outdoor use, solar luminaires have a ingress protection IP44, IP54, IP64, IP65. They are made of different materials – plastic, aluminum, metal and glass, ABS or polycarbonate.
They work in several modes which allows them to work economically for a longer time and to discharge their battery more slowly.
Browse all our LED Solar Lighting here: