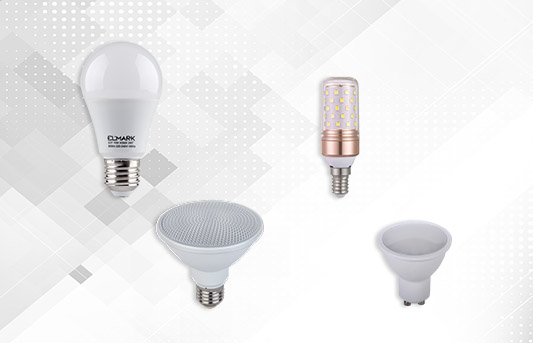 LED is the right decision for every project.
---
You could try our E-Business platform without registration where you have an access to the all products, their prices, stock availability, delivery time and technical information.
Description
The LED lamps are perfect decision if you want energy efficient eco-friendly product. In the recent years LED lamps are widely used in every household and business enterprise.
Here you will find a huge range of LED lamps. From the classic series PEAR 45 and PEAR 60 through candle-shaped lamps of CANDLE series to the HIGH POWER series lamps. You can be sure that here you will  always find the right LED lamp according to the type of lighting fixture, the place and the purpose.
Choosing the right light for your project is important aim because every LED bulb has its color temperature – warm white, daily neutral and cold white. LED bulbs with the lowest color temperature are perfect for kitchens and living rooms. These with 4000K neutral white color temperature are specially for bathrooms, garage and basement and the highest color temperature is used for active places, hospitals, commercial premises, warehouses and other industrial areas.
Due to the wide range of LED lamps in our product portfolio, you can find lamp with any type of base (Е27/ Е14/ G4/ G5/ G9/ G13/ G24d/ G53/ GU10/ 2G11/ GU5.3/ R7s). We offer also LED FILAMENT lamps and LED color lamps in 5 different colors. The power of the lamps we offer also has a wide range from 4W to 50W.
Here you can find dimmable lamps available in different shapes, power and color temperature. Note that not all LED lamps are dimmable. For your convenience in our catalog we have marked all such lamps with a special label "Dimmable".
Browse all our LED lamps here: