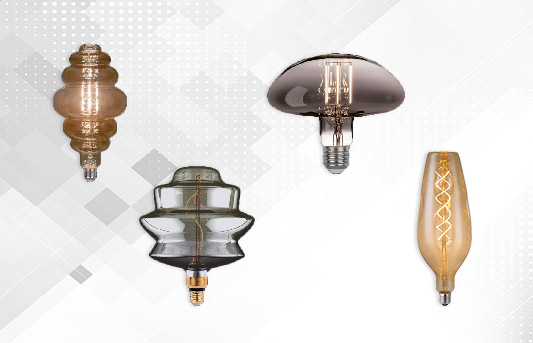 New style inspired by the past.
---
You could try our E-Business platform without registration where you have an access to the all products, their prices, stock availability, delivery time and technical information.
Description
A feeling of elegance is intertwined with retro character. The vintage lamps that Elmark offers will perfectly complement the interior of any room designed in this style. They will bring a gentle note of romance, comfort and coziness and even a slight sense of nostalgia for the past. The warm soft light that these lamps give envelops every corner of the room and fills it with comfort.
The lamps included in our catalogue are of different types – ball type, oblong, lantern type, in shape of teardrop, irregularly shaped, etc. With this type of lamps, you can achieve an amazing effect that impresses. Our new lamps with the effect of smoky or gold glass can inspire you for even more diverse and beautiful projects. You can complement the vintage atmosphere if you choose a dimmable vintage lamp so you could choose light intensity you want.
LED vintage lamps combine the advantages of LED lighting – high energy efficiency, long life and economy and at the same time resemble our well-known traditional lamp. By choosing an LED lamp, you will enjoy the pleasant light in your home, hotel or restaurant for a long time, without having to change this consumable often. In addition, they will reduce the amount of electricity consumed.
The bases of vintage lamps are E27 or E14. The color temperature varies between 2200-2700K or 2800-3200K and remains within the warm or so-called yellow light.
Browse all our Vintage lamps here: