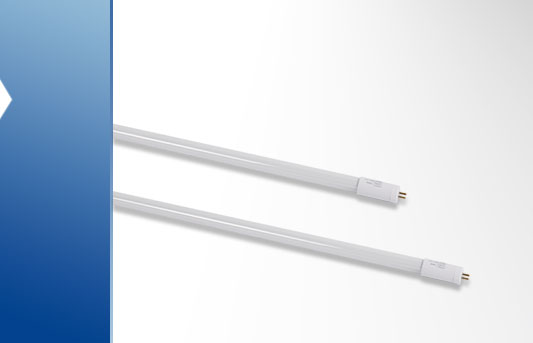 Energy efficient LED lighting.
---
You could try our E-Business platform without registration where you have an access to the all products, their prices, stock availability, delivery time and technical information.
Description
The huge advantage of LED Tubes is that they are energy efficient and can last over 30,000 work hours. The majority of bases of our LED tubes production are based on the G5 and G13.
Browse all our LED tubes here:
Their color temperature can vary from 3000K to 6400K with the highest intensity LED tube being the LED Tube T8 STELLAR ranging from 640 to 1680(lm). The highest intensity model of the T8 STELLAR comes with a cool white, coming up to 6400K.
The power of LED tube lights ranges from 9W to 24W with single power supply with a form factor variations from 600 mm to 1500 mm in length.
What should you consider when purchasing a LED tube light
What room it will be in
The lighting in a room is not only for visibility, but also for creating an atmosphere. Unlike the old fluorescent tubes, the new LED fixtures have a far more naturally feeling array, making them prefect for large and small spaces.
The intensity and feel of the light (neutral or cool white) will determine how objects and items are perceived, which is a decisive factor in grocery stores. This is why the Fresh Light TUBE T8 tube is one of our greatest sellers – mostly purchased by large grocery stores to illuminate important places like produce and fresh bread isle.
What sort of light intensity are you looking for
The intensity of the light will dramatically affect the atmosphere of a room. Intensity is indicated with Lumens or (lm) and in most cases it is quite mild like in the T8 Stellar variations. They come with 630 to 1680(lm) variations which are great for offices and common areas in a property.
What will be underneath the light
Considering what or who will be underneath the light should also be on your mind when choosing. If you are a business owner, and you have a lot of space to cover, then choosing a wide angle LED tube with more power, might be a better move.
The wider the angle of the light, the further it can reach making it more efficient by making the space require less units. This saves you quite a lot of money, time for installation and the need for maintenance.
Are you looking functionality
Most of the LED tubes we offer are fixed in their base, but there are models that can be rotated so that you can adjust the part with the LEDs where you want. They work at a power of 10W to 20W, with a luminous intensity of 1100 (lm ) to 2200 (lm). The angle of light is 170 degrees, which makes it a rather small angle, the color temperature varies from 4000K to 6400K.
Why should you choose Elmark as your LED tube supplier
We don't only supply, but we also produce LED lighs bulbs, lamps, fixtures, lamp holders an anything LED light related. This means we are the forefront of innovation and understanding of the LED technology and can actually guarantee for the products which we are providing you with.