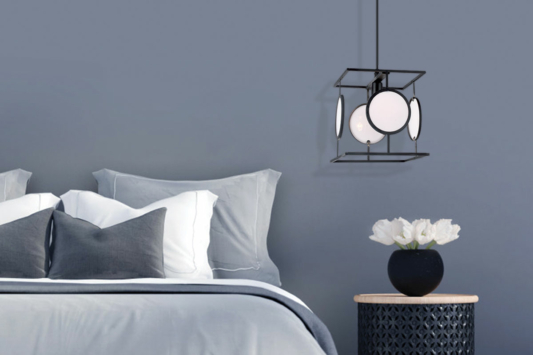 Back in fashion.
---
You could try our E-Business platform without registration where you have an access to the all products, their prices, stock availability, delivery time and technical information.
Description
Our vintage lamps are a great solution in cases where you want to accentuate a certain space and turn it into a cozy, unique location. The Vintage collection is characterized by its variety.
Browse our Vintage Collection here:
The lighting fixtures are comprised and made from different materials, like:
Metal;
Wood;
Glass;
Rope;
Brass;
A combination of all of the above.
The vintage lighting fixtures available in the Elmark catalogue come in different shapes, sizes and mounting positions and are separated into:
Chandeliers;
Pendants;
Wall lamps;
Ceiling lamps.
They can be combined with one or more lampholder and can be fully combined with LED vintage bulbs and regular LED bulbs. In order provide you with the best selection of items, we've made an effort to combine mainstream and less common geometries and shapes, so you can have the instruments to create a unique environment.
What sort of vintage lighting do we have
We've separated our vintage lights into several sub-categories, so we can provide a more concise and easy to pick out. If you have a preference for a more clean, classical feel, then you'd be drawn more to our MARIEL chandeliers, or the RUBY chandelier and wall mounted white swept gold light fixtures.
Vintage look
With this category, we managed to create light fixtures and lighting solutions which have a familiar, yet quite a new look. What makes them vintage is the wide range of choices which are a call back to the past like the APIS metal pendant, or the bucket-like PAIL metal and wood pendant which provide quite a rustic and nostalgic feel to them. If you prefer a more vintage look, we recommend the ROPE, SAILOR or GRID pendants – they have a nautical feel to them and will provide a very specific atmosphere to a living room, study or any other environment in which they are installed.
Classic
The classic sub-category comes with a great variety of choices and uses, with both chandeliers, wall lamps and pendants being available in a classical yet functional capacity. The most notable are the SARA pendants which have a very modernistic-classical look – they have an adjustable arm which can help you direct the light source in a place you prefer.
The KRISTA (golden copper and brass white) and SENSOR ceiling lamp come in a variety of sizes with the SEONSOR choices being the largest at 300mm in diameter.
Table and Floor Lamps
Table and floor lamps have a special place in a home or office, since they provide a very concise or ambient light into a room or a specific spot. They can be used as night lights, or as additional illumination on a specific work-piece like a work desk or a drawing board.
Some good examples of this selection are the MAX (sand black with 310mm or 610mm height variation), the KILIE (1390mm height variation with an overhanging frame) and the DANN and ROY variants which are great additions to any open space, providing a stylish source of light.
In terms of desk lamps we advise you to take a look at the LUKE production line which comes with great mobility, adjustable bodies and clamp-able bases which are great for study rooms, children's desks or drawing boards.
Spotlights
For additional classic lights precision in an open or closed space, we have the special MICKEY BLUE, TINY, PEARL, IZZY and PICASSO variations which come in pendant, chandelier and ceiling or wall mounted variations. Their differing designs, styles, colors and light intensities provide the necessary atmosphere for any room of the house or office.