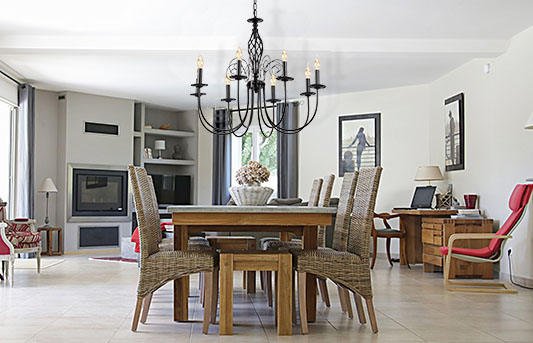 Stylish solution in classical design.
Suitable for every design project with their clean design, beautiful shapes and neutral colors, they could be combined perfectly with any interior.
---
You could try our E-Business platform without registration where you have an access to the all products, their prices, stock availability, delivery time and technical information.
Description
Our classic style lamps can be used for hotel rooms, as an accent in the office, as well as to create a relaxing atmosphere in the living room or bedroom.
The excellent combination of materials, design and functionality guarantee convenience in use and long product life.
You will find different types of lighting fixtures in our Classic collection: chandeliers, pendels, table lamps, wall mounted fixtures, spot lighting.
Browse Classic Collection here: