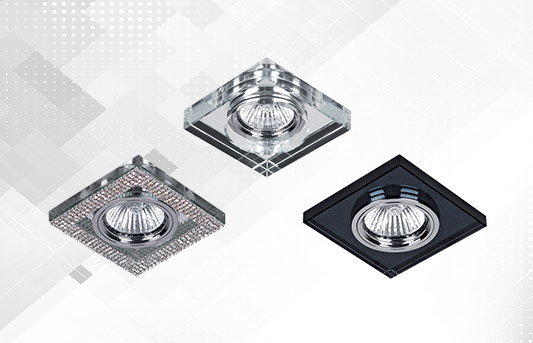 Modern with amazing lighting effect.
A wide variety of downlights – shape, size, material and type of light source.
---
You could try our E-Business platform without registration where you have an access to the all products, their prices, stock availability, delivery time and technical information.
Description
The LED downlights are modern kind of lighting that that fits into any room and any furniture style. According to their number and position you could use them as main lighting in the room or for creating accent lighting. If you want to use them as main lighting in the room you should install a whole set or more. If you want to use them as accent lighting you can use rotatable downlights. The small ceiling lights, help to save space which is especially useful in small rooms or in rooms with low ceilings. There are big LED downlights included in our product catalogue too. They are suitable for large areas, office or commercial premises with high ceilings. The shape of the luminaire can be round or square. LED downlights are designed for surface mounting or recessed mounting and are available with protection IP20 and waterproof protection IP44, suitable for bathrooms and wet areas.
Browse all our LED downlight models here: