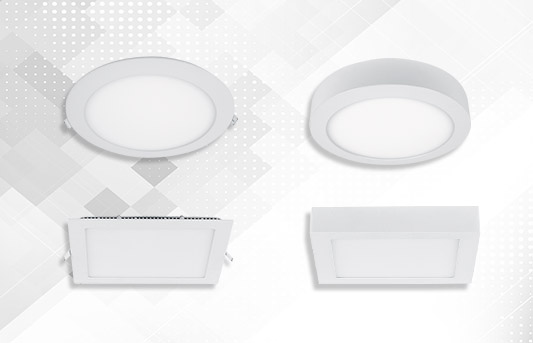 The preferred light source not only in the home, but also in public buildings, office buildings and commercial premises.
They attract with high energy efficiency, high quality of the emitted light and the great variety.
---
You could try our E-Business platform without registration where you have an access to the all products, their prices, stock availability, delivery time and technical information.
Description
The panels that you will find here are suitable for both surface and in-build ceiling mounting. Also available with hanging mounting option.
Thanks to the variety of sizes, you can be sure that you will find the right panel for each room.
The diffuser on each LED panel that we offer ensures even light distribution without the formation of dark and light spots. All panels have a long life, which is not affected by repeated switching on/off.
You can choose panels with different color temperature from 2700K (suitable for home) to 6400K (for workshops, public buildings, hospitals).
We also offer panels with high protection against moisture (IP44/IP64), suitable for installation outdoors or in wet premises.
Browse all LED Panels here: