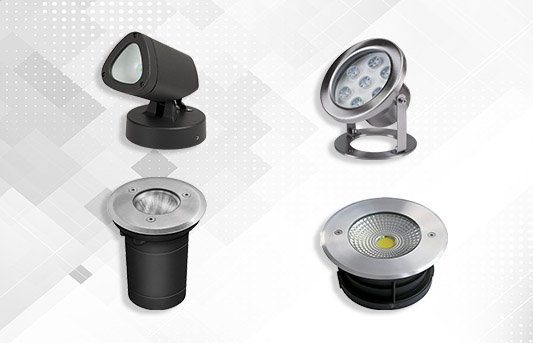 Subtle presence with great light effect.
---
You could try our E-Business platform without registration where you have an access to the all products, their prices, stock availability, delivery time and technical information.
Description
The ground recessed fixtures can be fitted in a wide range of surfaces. They are preferred for lighting and decorating courtyards, terraces, designer statues, large outdoor areas where customers want to focus the attention. All ground recessed fixtures that we offer are of high quality and resistance to atmospheric influences. They have a high ingress protection and are water resistible. Also available special pool luminaires underwater downlights with IP68.
Recessed floor lights come in round, rectangular and square shapes. They are available with larger or smaller diameters, as squares or as rectangles. Main colors are gray-silver to black or gold.
The material from which they are made: aluminum, stainless steel, brass, PVC, resin, glass. Their power is from 1.2W and reaches to 40W for our large recessed downlights.
Get to know our series REY, GRF, CECI, ALDO and of course UNDERWATER.
Browse all our Ground recessed fixtures here: