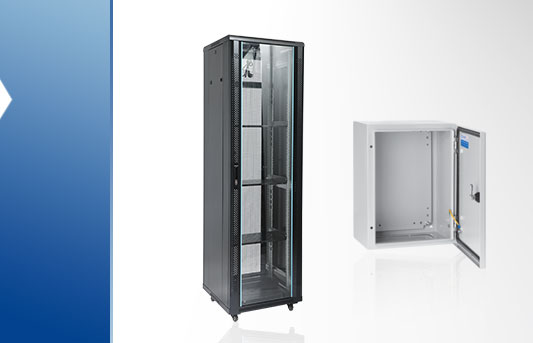 Secure protection of your electrical installation from fire and water.
---
You could try our E-Business platform without registration where you have an access to the all products, their prices, stock availability, delivery time and technical information.
Description
The metal distribution boxes and boards that we offer have wide range of application for mounting in buildings under construction or new communal objects, offices, shops, house facilities. Inside the box, could be mounted circuit elements for protection in the electrical installation.
They are made of high quality electro-galvanized steel sheet and provide proper prevention from fire. They are shock-proof as well. The box is also equipped with zero and ground terminals.
Browse all products of this category and full technical information here:
We offer several series of metal distribution boxes and boards. Series Sigma for recessed mounting with 8,12,16 or 22 modules; series Delta for surface mounting with single or triple phase; series Zeta with 30, 36, 45, 60 or 72 modules, all with IP40.
Distribution boards are presented in two series JFX and SXF in various sizes with ingress protection IP65. The distribution boards in both series are supplied with a special lock, metal plate for fixing of electrical devices, lid for the input-output conductors, grounded dowel pin, gaskets, etc.
What are the uses of the metal boards
The use of these consumer boxes is quite vital for the utility of a property. They have both domestic and industrial applications, this depends entirely on the series which you choose to with – the SIGMA series is ideal for domestic properties as it allows consumers to safely access their power network and interact with all consumers on the premises.
The different units and products allow for a differ number of ways, some models even come with additional switches which have already been built-in by our engineers. Such cases are the METAL CONSUMER UNITS WITH 100A main switch which can be removed.
These models are entire modular and can be changed as per the goals of the user. If this unit is used without the main switch, you will have access to 8; 12; 16 or 22 number of ways all of which are rated for 240V. However, if you leave the main switch in, you will reduce your ways by 2, meaning for the 8 way boxes you get 6, for the 12 you get 10, etc.
What sort of extras do our metal boards have
The SIGMA series has plenty of options for domestic consumers – one of the best examples of this is the DOMESTIC CONSUMER UNIT WITH 100A main switch and added RCD's. The RCDs which are supplied come in pairs, rated at 63A and 30mA.
If utilized with all of the extras, the 22 way box will have their spaces reduced by 6, meaning the 12 gang way box will have 6, the 16 way box will have 10 and the 22 way box will have 16 spaces left for the installation of consumer switches.
We also have 16-way DUAL RCDs for metal consumer units which when fully modular, come in at 22 ways and 16 spaces when with the MCBs – with the added RCDs you get 12 spaces, meaning you get a consumer box with quite a lot of utility and quite a lot of free space left.
It is recommended that the location of the wiring and consumer distribution breaker box is taken into consideration once the cable infrastructure of the property is finalized.