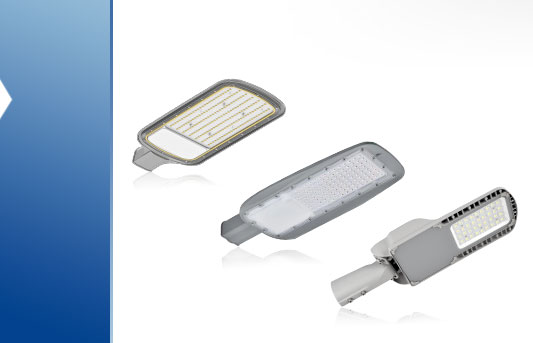 Street view.
---
You could try our E-Business platform without registration where you have an access to the all products, their prices, stock availability, delivery time and technical information.
Description
The LED street lighting, which we've included in our catalog, are energy efficiency, high quality and have an added beneficial environmental impact. LED street lighting ensures light and comfort during late nights and serve a double purpose as long driveway illumination.
Browse all our LED Street lighting here:
LED Street lighting provides much more light than traditional street lighting, and uses the same amount of electricity or even less. The ingress protection of the lighting is IP65 and IP67 which one of the highest grades in the industry.
What are the benefits of LED Street lighting
LED technology originates in the early 20th century, but it was generally developed in the 60's, with great strides being made in the last 20 years. More and more parks, private driveways and public roads see an increase in LED light use, slowly replacing old fashioned and inefficient street lamp types.
The biggest benefit of LED street lights is the reduced maintenance and the increased visibility, which alone has reduced dim lighting-related road accidents. The high ingress and weather protection makes this choice quite an easy one, considering it's cheaper in the long run, quite easier to maintain, with more than 30,000 work hours – they're also a lot more environmentally friendly.
What sort of LED street lights do we provide
We provide an increased variety of high intensity lighting with different designs, but similar function. The main difference between our selections is the presence of motion and sunlight sensors, we also have solar enabled street lights.
Depending on your preference, you get to select from a variety of intensities and designs, with added functionality for fixtures on poles and façades. The most affordable and most commonly used varieties are the VEGA IP44 and VEGA with sensor IP44.
The MADRID SMD starring in our multifunctional category for street lights, coming with a simplistic plastic cover which provides enough protection for the projector, helping it function even during adverse weather.
The STREET 300 SMD comes with a specially manufactured Samsung LED chip, which is one of the highest rated varieties we have. This class provides the highest energy efficiency, comfortably sitting in the A++ class which makes it great for small households or industrial use.
The ROUTE SMD STELLAR has a more narrow profile, with power varieties covering the entirety of the 30 to 150 Watt spectrum, allowing you to pick an easy to maintain, powerful street light for your back door, garden or driveway.
The AVENUE SMD LED CHIP PHILIPS variety comes in 30, 50 and 100 Watt models which have personal mounts and can be adapted to façade and for pole mounting. These accessories come with the package and are made from stainless steel as to provide full protection and zero rust staining over a long period of time.
And then we have the SOLAR LED STREET LIGHTS with added sensors for movement and auto toggling when sunlight hits the sensor. They are solar rechargeable and do not need any additional access to the electrical grid, making them ideal for rural or long distance lighting solutions.