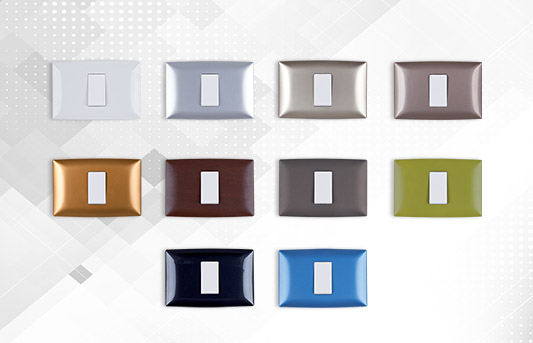 A modern and functional series.
---
You could try our E-Business platform without registration where you have an access to the all products, their prices, stock availability, delivery time and technical information.
Description
In the Elmark catalog you will find a modular series of switches and sockets LECCE. Functional and with a variety of modules and colors, this series is suitable not only for the home, but also for hotel rooms and offices. The series includes functional parts such as one button switch, one/two way switch or cross switch, bell button, curtain switch, dimmer for lighting and sound dimmer, computer socket, TV socket, telephone sockets, german type socket, italian standard socket, universal socket, dual USB socket and other. For mounting switches and sockets of series Lecce you will need console box for plasterboard or for brick and concrete. The series includes installation frames(for 1 to 6 modules) and decorative panels for 1 to 6 modules in 10 different colors.
Browse all products of this category here: