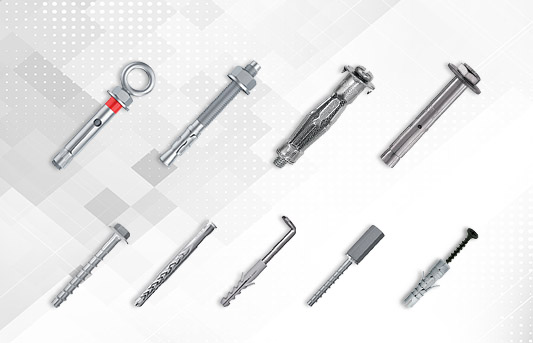 Anywhere and on any surface.
---
You could try our E-Business platform without registration where you have an access to the all products, their prices, stock availability, delivery time and technical information.
Description
You fix something here, you fix something there and there is always a need for various bolts, screws and other fixing elements. Now you can find everything you need for quick repairs in your home as well as for the needs of professional construction and equipment. In our catalogue we present huge range of fixings and fasteners as dowels, bolts and nuts, screws, anchors. They are intended for different kind of surfaces like wood, metal, concrete, plasterboard.
Browse all products of this category and full technical information here: