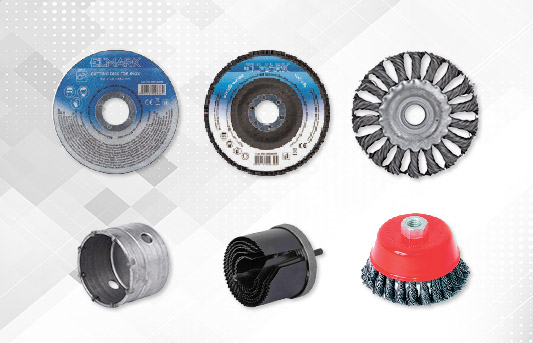 In addition to the power tools.
---
You could try our E-Business platform without registration where you have an access to the all products, their prices, stock availability, delivery time and technical information.
Description
For the good and precise work of each power tool are necessary tough and quality consumables and additional elements. You can equip your angle grinder with different types of cutting discs according to the material you are going to work up – metal, wood, stone, concrete. There are twist knot wire cup brushes for metal available too. For drill power tools we offer various drill bits and they are in different sizes, designed for drilling wood, metal and concrete. Here you will find also soldering gun and consumables, hot melt glue gun and set of glue stick for it. And for even greater convenience before, during and after work we offer you various protective equipment and plastic organizers and tool boxes.
Browse all products of this category and full technical information here: