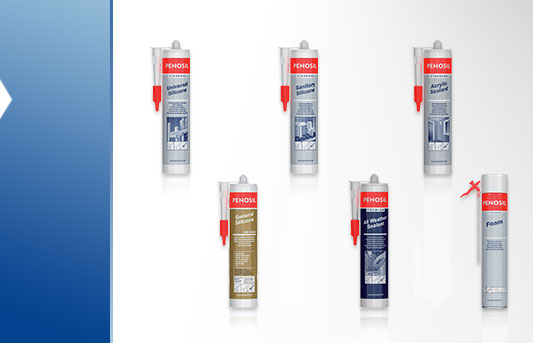 They are formulated to be perfect for fixing and insulating.
---
You could try our E-Business platform without registration where you have an access to the all products, their prices, stock availability, delivery time and technical information.
Description
Elmark offers you various types of construction chemicals mixtures and silicones. They are intended for fixing and insulating a different kind of building materials such as masonry, concrete, timber, steel and other. Depending on the type of mixtures they have different applications: to fill linear joints or construction joints; indoor and outdoor installation; sanitary applications; general construction and repair works and many others. They have UV rays, moisture, and are weather-resistant.
Browse all products of this category and full technical information here:
How to pick the right chemical building products
There's a tool for every job, and along with each tool, there are extremely efficient chemical solutions that are made, designed, and optimized for a specific range of uses. These types of chemicals allow builders and home improvers to create dry structures without the use of cement, insulate tight spaces, and create an air and water-tight seal.
In order to understand what type of construction chemical is best for your particular case, it's vital to understand what the different types of chemicals do when they are activated. The activation itself requires the presence of oxygen, and the more saturated the air is in oxygen, the quicker the chemical with activate, bind and harden.
The FISHER Intumescent Acoustic Mastic Fiam 310ML is a great example of a construction chemical that combines fire protection and resistance for 5 hours. This product is made out of acrylic substances and contains water, which is the reason why it can withstand high heat for such a prolonged time.
The evaporation of the water is slowed by the presence of acrylic substances which require higher temperatures in order to release the water molecules. It means that it can safely be used for flexible wall construction, as is the case with installing plasterboard on wooden structures.
In cases where this type of construction is used, it is recommended that both fixed screws and fire-resistant chemical cement is used.
There are also products like the PENOSIL Gold series which is meant for general use and can be applied and manipulated within 15 minutes of application. It has fantastic adhesive properties, amazing soothing properties and it allows for a water-tight seal if it has been applied properly.
If used on metal, it will not cause corrosion and it will not freeze unless the surrounding temperature is lower than 60 degrees Celsius.
There are also products like the PENOSIL Foam which has filling properties. This product should not be mistaken for adhesive foam because it will expand after application.
This particular product is used for filling large gaps and for the installation of windows, doors and to generally produce dry constructions. It is often applied in areas where moisture might be occurring often – this is why roofers often rely on it to fill gaps and voids.
Once the product dries, it produces a hard shell around the aerosol interior, making it a lot more difficult to remove with mechanical manipulation. In order to use this product properly, the surface must be dust-free and it must allow for the application of expanding foam.