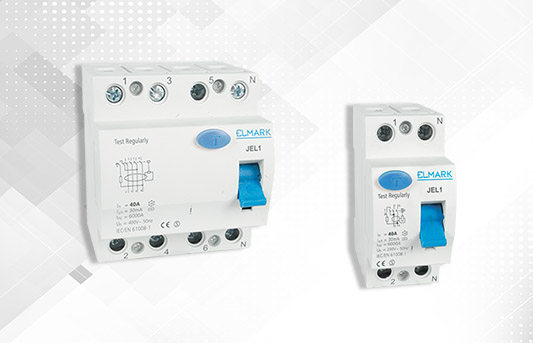 Quality life-saving device designed to prevent from a electric shock.
---
You could try our E-Business platform without registration where you have an access to the all products, their prices, stock availability, delivery time and technical information.
Description
The Residual Current Device works with no extra power supply to the operating mechanism. It compares the magnitude of the currents through the neutral and phase conductors. Its main functions are: switching off heavy-loaded electrical circuits at insulation damage of the conductors to the consumers; switching off heavy-loaded electrical circuits at prepense of a person under voltage; used to protect the whole panel. The control of the Residual Current Device can be manual or automatic, depends on the needs of the business enterprises.
Rated operating voltage: 230/400V; 50/60Hz and responsiveness: 30, 100, 300, 500mA.
In our portfolio in this category are included: residual current devices 2P, combined circuit breakers with residual current device and residual current devices 4P.
Browse all products of this category and full technical information here: