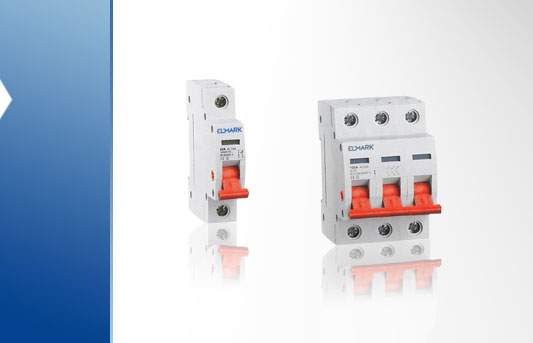 Switch Disconnectors for simple and safety control.
---
You could try our E-Business platform without registration where you have an access to the all products, their prices, stock availability, delivery time and technical information.
Description
Switch disconnectors are used to ensure that an electrical circuit is completely safety for service or maintenance. They are a necessary part of any electrical system, regardless if it's a domestic or industrial one.
Browse all products of this category and full technical information here:
The technical requirements of the system will dictate what sort of a switch needs to be used. A lower voltage system, like a domestic one, would require a low voltage switch to protect the circuits and isolate working electrical circuits which are under load.
These switches do as their name would suggest – their function is switching on/off heavy loaded electrical circuits, as well as breaking of electrical circuits. Due to its structure, it is made to be resistant to high voltage systems and can be used simultaneously as a load switch and as a disconnector. It can be used as a main breaker but it has no protective function.
What sort of switch disconnectors do we offer
There are generally two types of switch disconnectors, those which are meant for households, with a  threshold of 800A, and those which are meant for industrial limiter for up to 4000A. The industrial variations are from the EQ 2M series which are produced for mounting in main electrical boards for disconnection of the circuits, manual switching between two power supplies or switching ON of generators because of the fact they are not affected by the frequency variations.
Domestic switch disconnectors
The domestic variety of switch disconnectors range from 20A to 125A and have connections for up to 4 circuits at once. This means that they can be used for large households, providing owners a safe solution for switching on or a circuit or entirely disconnecting it from the rest.
They have a large isolation capacity, meaning that they can handle an entire household, especially when combined with fuse boxes with the same rating.
Industrial switch disconnectors
The EQ 2M series is a dramatic improvement over older generation switch disconnectors and come in several different variations. Their voltage is rated up to 660V; 50/60Hz and isolation voltage more than 1000V.
The maximum breaking capacity of an industrial switch is 4000A, making it one of the finest choices, with an even higher isolation capacity.
Here, you can find modular switch disconnectors, switch disconnectors series ISS2, and devices for switching to reserve devices. The modular disconnectors can be safely removed from the system and place in a location which best suits the needs of the user.
This means that the isolator switch is a versatile product, making it perfect for planned maintenance. Its job is to isolate a circuit, preventing it from energizing, in case there is some current still stored in it – this makes the maintenance of large electrical systems a lot safer and easier.
All current products, as provided, are manualу operated, rather than from a distance, however, their current and isolation capacity makes their operation one of the safest in the industry. There are fail-safe systems which provide additional protection in case of an overload, which provides comfort for the user.
There is also a protection for ingress of dust and grime, however, they cannot be used in damp conditions.