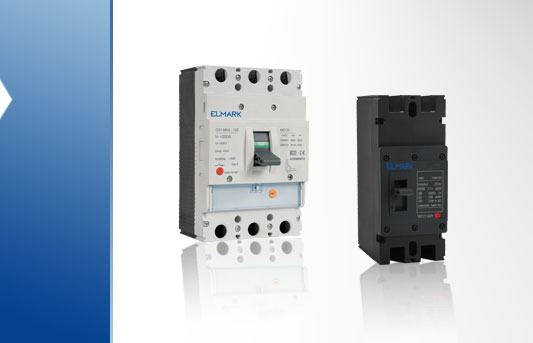 High breaking capacity level.
---
You could try our E-Business platform without registration where you have an access to the all products, their prices, stock availability, delivery time and technical information.
Description
A power circuit breaker is an automatically operated electrical device designed to protect an electrical circuit from damage caused by an overload or a short circuit.
Browse all products of this category and full technical information here:
Regardless of the model, its functions are:
Switching on and off heavily loaded electrical circuits;
Breaking of the electrical circuits and control of powerful consumers;
Ensures high currents of short circuits in the protected circuits;
Can be used as a main breaker in housing or industrial installations.
Rated operating voltages range from 415 to 690V; 50 to 60Hz and isolating voltages range up to – 2000V. The maximum breaking capacity of our highest rated circuit breakers is 120kA.
Household circuit breakers
We do realize that households around Europe do require some level of surcharge protection, which is why we have several circuit breaking units which are perfect for protecting a regular electrical installation. The C40N series, particularly the C40N; C60N and C100L circuit breakers, are rated to handle up to 40A, with the highest rated unit rated for 100A, with an operating breaking capacity at 16kA. They are ideal for easy installation.
All molded units are rated for ambient temperatures ranging from -20 to +65 degrees Celsius and have an auxiliary control unit for manual manipulation of the circuit. The outside of the molded units is rated for withstanding fires with temperatures of up to 960 degrees Celsius guaranteeing a long lasting overcharge and short-circuit protection even in the most extreme of circumstances.
Industrial circuit breakers
While household circuit breaker types are rated for lower current intensities, the industrial graded breakers are rated for a lot higher, resistance, electrical temperatures and overall currents. One of our highest graded breakers is the DS1-1600E series which is rated for a working current at 1600A and an operating breaking current at 85kA – the max break capacity is at 100kA.
This makes it a perfect addition to any control board of an industrial facility, allowing for simultaneous protection of all three phases and poles. This means that even heavily loaded circuits and consumers will have enough head space to where each unit will see protection from overloads.
Another good addition would be the MCCB DS1 MAX-400E and DS1 MAX-800E breakers. The DS1 MAX-400E has rated current 400A and the DS1 MAX-800E – 800A, with an equivalent operating breaking capacity at 50kA and 65kA. These breakers are the ideal middle ground for small and large production complexes which experience a variation of the consumption of electrical energy.
The higher rated breakers are used mostly in high current systems, while the mid-range ones are used in systems which experience high current situations, but not as often as a smelting plant. The high variation of current protection means that you can choose a unit which will suit your needs perfectly.
How can we guarantee your safety
Along with all of our electrical security suggestions, our Elmark selection of mcb – miniature circuit breakers follow every EU standard and classification. Our goal is to produce highly rated electrical components and equipment not only to businesses but also households, and we guarantee for the quality and security of each component.