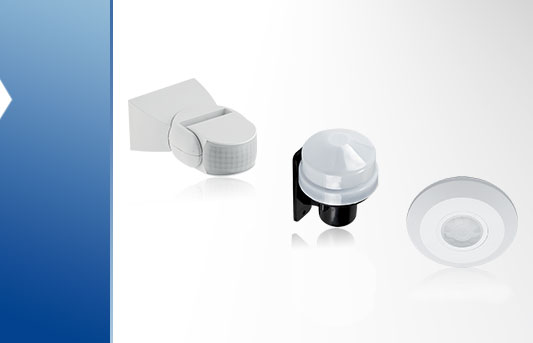 The best assistants at home, in the office or outdoors.
Description
Sensors are part of the modern lifestyle. They are devices that make it easier for us and even give us security.
Thanks to them we can be sure that our lamp will light up at the right time.
Browse all products of this category here:
Learn what else the sensors can do for you.
Sensors have been around for decades, but in recent years they have evolved and improved and are entering our daily lives more and more rapidly. They are devices that detect a change in their environment and respond to that change.
There are so many sensors that are used from the automation of machines in the manufacturing plant, in aircraft, in cars, to the regulation of light and security in our homes.
Here are some of the types of sensors: for motion, for light, for proximity, for humidity, for temperature, for smoke, for sound, color sensor, touch sensor (touch sensor).
The sensors that you will find in the ELMARK catalog
We offer different types of sensors that you can use at home, office or garden.
Motion sensors are among the most common and you will find a great variety with us. We have both microwave motion sensors and infrared motion sensors. They have a different range from 6 to 15 m.
The motion sensors can also be combined with a light sensor. This makes them extremely useful and can activate the lighting in your yard not only when a person passes, but also when the sun goes down. We can also offer you photosensors.
And in our category of smart products you can find a sensor that allows you to monitor and control temperature and humidity remotely. We also offer sensors designed for automation and control in manufacturing and industry.
Such are photoelectric sensors, which are universal switches used in machine systems and equipment for non-contact monitoring of the movement of the elements. Other types of sensors that you can find in the automation category in our catalog are proximity sensors, capacitive sensors, level sensors.
What applications to certain sensors have
Depending on your needs and the available infrastructure of your property, we have several different options of motions sensors like the ST series which cover several different applications. The ST42 and ST41 series are ideal for ceiling mounting with bellow surface mounting brackets – they have a 360 degrees vision.
The ST02A series is ideal for surface wall mounting and as well as corridor monitoring as they have 160 degrees coverage. The ST40 series can also be mounted flush with a ceiling, however, it has a different design, which is different than the ST41 and 42 models.
The ST11 has a typical spherical design which has a protruding body shell and a full 360 degree vision, it can be wall mounted.
We also have moving hand sensor as well as touch sensors as the ST125 and even a Microwave sensor ST701F series.
There are also variations which are more mobile and can be adjusted according to the needs of the property, both the ST10A and the ST15 series have a swivel option, with the ST10A series having far higher mobility options.
One of the most vital sensors we have is the light control sensor which is perfect for integrating into outdoor lighting infrastructures. One of the simples and yet important models are the ST306 series.