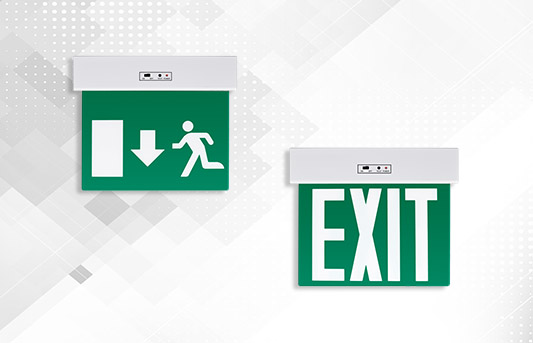 For safe evacuation from the buildings.
---
You could try our E-Business platform without registration where you have an access to the all products, their prices, stock availability, delivery time and technical information.
Description
The emergency lighting is intended for public or private buildings, indoor car parks etc. They clearly indicates directions to emergency exits in panic situations and automatic switches-on in case of power failure. Emergency lighting is powered by a rechargeable battery, which is why they don't cut out when you main supply stops.
The emergency lighting that we offers includes an LED downlight with an emergency kit with a duration of illumination in emergency mode 3h, an LED lamp with an illumination duration in emergency mode 5h and various LED emergency signs. They are with duration of illumination in emergency mode 3h. Full charging time up to 24 hours.
The luminaries of the category are from energy class A ++ to A.
Browse all our LED Emergency lighting here: