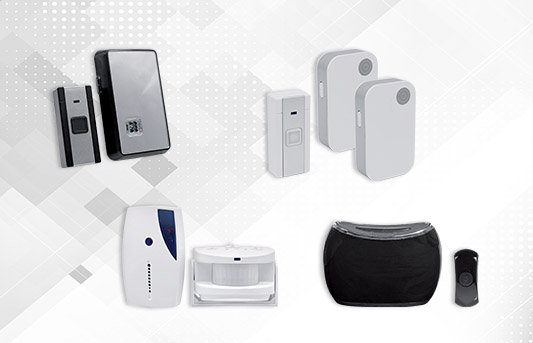 Wireless and infrared doorbells for home or business aims.
---
You could try our E-Business platform without registration where you have an access to the all products, their prices, stock availability, delivery time and technical information.
Description
Wireless doorbells, digital doorbells and infrared induction doorbells are modern solution which is often used in these days in many households and offices. Positive aspect of having smart doorbells is their easy mounting. They are preferred as modern accent because of the design and the choice of colors.
Some of the doorbells are with batteries, and the others are with a device for plug-in.
Wireless and digital doorbells in our portfolio are with LED flash light. The infrared induction doorbells are devices that detect movement and send a signal to the bell. When the signal is received, the bell is activated.
Browse all products of this category and full technical information here: