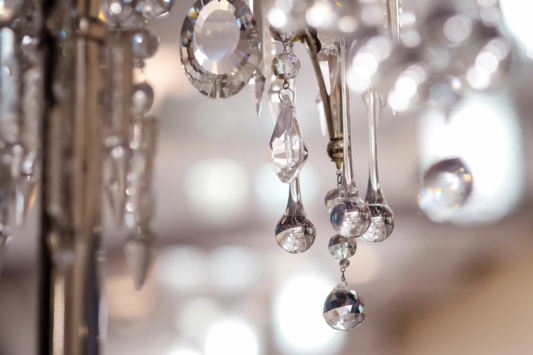 Masterpieces for your designer projects because shine and style are always in fashion.
---
You could try our E-Business platform without registration where you have an access to the all products, their prices, stock availability, delivery time and technical information.
Description
The lighting fixtures from this collection can and will impress even the most specific tastes with their elegance, style and unique brilliance. The chandeliers have real crystals with different sizes and are comprised of a wide range of pieces.
In one of the lines the crystals are placed vertically, in another in separate groups, there are also placed ones piece by piece. They have an incredible style and are suitable for halls for events, foyers or even in large and cozy living rooms.
Browse our Crystal Collection catalogue here:
What makes our crystal lights so special is the diversity of the visual stimulation you can achieve with even the simplest and smallest models. Regardless if you are looking for a high ceiling chandelier made from crystals, or a more simplistic, smaller chandelier made of polished glass, then our selection of high quality products is right for you.
What is a crystal chandelier
Crystal chandeliers are a high class of chandeliers which we've made from specialized borosilicate crown glass, best known for its amazing optical qualities. We really recommend you take a look at the VICTORIA, BLESSY lines since they come in different heights, diameters and light intensities, they are separated into sections 14-8-5.
The BLESSY line also has smaller chrome colored variants with 10 and 18 E14 bulb nests which provide quite an effective an interesting lighting effect. The chandelier with 10 bulbs is 460mm in diameter at 580mm height and the variant with 18 bulbs is at 610mm diameter and 770mm height.
Their application is quite useful for high ceilings and open spaces because they have compatibility with E14 bulbs which are quite bright, especially when they shine in concert. The chrome coloring of the K9 rated crystals provide a fantastic medium through which the cool white light of the LED bulbs pass through. This provides quite a spectacular and awe-inspiring spectacle, especially at night.
An even more impressive model is the AURIA chandelier series which comes in two sizes – the 390mm (dm)/360mm (height) 5xE14 holders, and the 550mm (dm) 10xE14 bulb holder variation. The crystals are K9 rated and have chrome colored variation which is optically enhanced by the polished surface of the individual crystals.
The name AURIA correctly conveys the sensation and atmosphere which a chandelier like this will create in a lower ceiling room. The narrow attributes and the short distance from the ceiling allows you to create an interesting shadow on the ceiling, along with an effect of illumination almost akin to an angelic presence in the room.
How to pick the right crystal lighting
The choice of the right crystal lighting mainly hinges on the size of the room, the effect which you are looking for and the intensity of the light itself. Consider also, that while there are chandeliers which have 18 bulb holders, the light which those bulbs will produce, will have to pass through a surface with a different density, and thus will lose their intensity.
The height of the room must be at least 2/3 the height of the chandelier, that way, if you have a 9 meter tall space, a chandelier with a height of 3000mm will leave a 6 meter height.