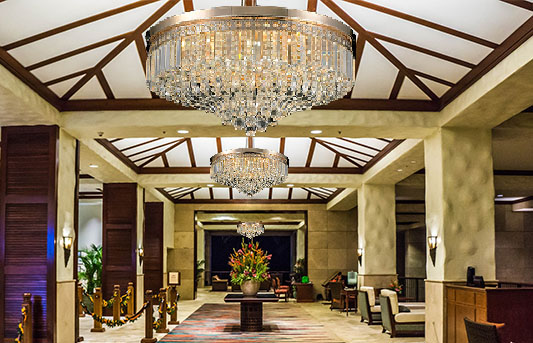 Masterpieces for your designer projects because shine and style are always in fashion.
---
You could try our E-Business platform without registration where you have an access to the all products, their prices, stock availability, delivery time and technical information.
Description
The lighting fixtures from this collection impress with elegance, style and unique brilliance.The chandeliers have real crystals with different sizes and amount of pieces. In one of the lines the crystals are placed vertically, in another in separate groups, there are also placed ones piece by piece. They have an incredible style and are suitable for a halls for events, a foyers or even in  large and cozy living rooms.
Browse our Crystal Collection catalogue here: