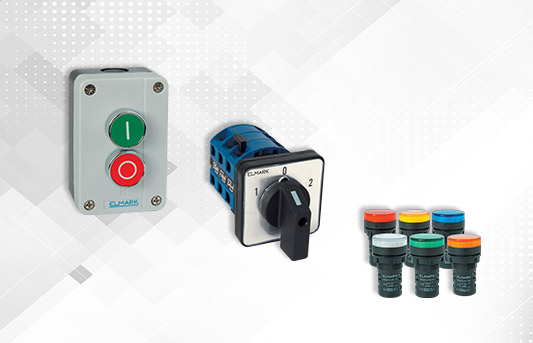 Devices for easy control of automatic systems and signaling.
---
You could try our E-Business platform without registration where you have an access to the all products, their prices, stock availability, delivery time and technical information.
Description
These are devices used in control and indication systems, command boards and panels in industrial automation systems. They could be mounted on transport lines, conveyors and other linear progressive motion machines also could be used for control the switching on or off executive mechanisms such as relays, contactors, etc. They find broad application in all industrial fields. The products included in our catalogue are: LED indicators, rotary switches, hoist control devices, buttons, signaling devices.
Browse all products of this category and full technical information here: