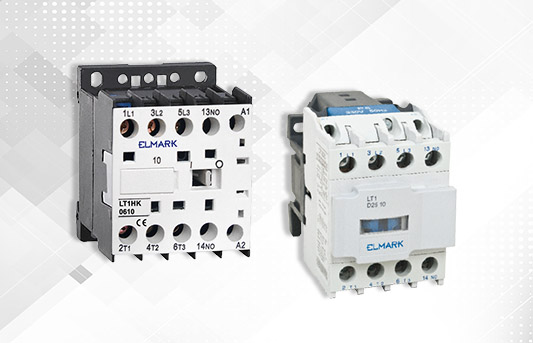 For switching on/off heavy-loaded electrical circuits
---
You could try our E-Business platform without registration where you have an access to the all products, their prices, stock availability, delivery time and technical information.
Description
The contactor is an electrical device which is used for switching on and off an electrical circuits. They open and provide operating power to the load when the contactor coil is energized. Contactors are used for controlling electric motors, lighting, heating, capacitor banks, thermal evaporators, and other electrical loads.
In our portfolio are included low voltage contactors 6A-95A, contractors 115A-800A, Auxiliary contact blocks and Module contactors LM-K series which are separated in two main directions: Alternating current and Direct current. The coil voltage is 12V to 400V.
Browse all products of this category and full technical information here: