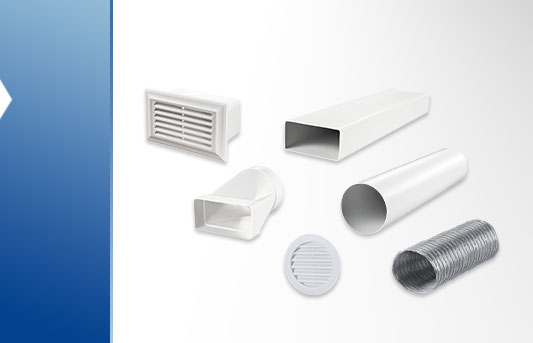 For a completed ventilation system.
---
You could try our E-Business platform without registration where you have an access to the all products, their prices, stock availability, delivery time and technical information.
Description
To build a well-functioning ventilation system requires not only fans but also various ventilation elements and air conduits.
In our catalogue you will find flexible aluminium air conduit suitable for ventilation and climate systems, air conduit made of texoflex- fireproof material, round and rectangular plastic air conduit. There are available various duct connectors, PVC and metal ventilation grills and other accessories.
Browse all products of this category and full technical information here: