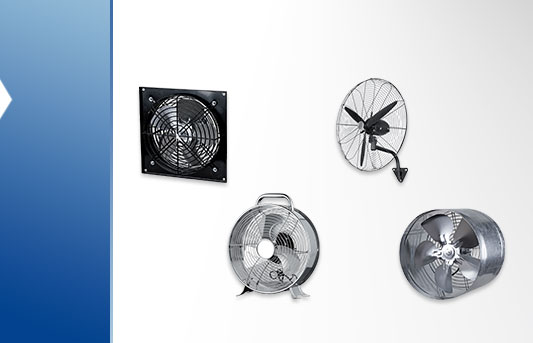 Industrial fans for better ventilation in industrial areas.
---
You could try our E-Business platform without registration where you have an access to the all products, their prices, stock availability, delivery time and technical information.
Description
The Industrial fans are suitable for a continuous or periodical ventilation of medium large agricultural, industrial buildings, parking lots, warehouses and other places where is needed to be ventilated great volumes of air, as well as other non explosive gases, not containing glue substances. Depending on the model, the fans can be mounted on a window, wall, roof, ceiling, including and a tubular fan. The fans have an diameter of 200/250/300 mm and power 36W, 60W or 110W. They are with maximum air capacity form 410, 800 or 1400 m 3/h.
Browse all products of this category and full technical information here: