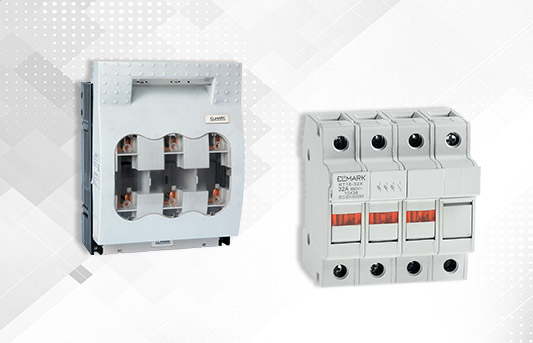 The series for high power safety devices.
---
You could try our E-Business platform without registration where you have an access to the all products, their prices, stock availability, delivery time and technical information.
Description
The series of fuse links for high power safety devices is designed for short circuit protection. They are distinguished with high speed of operation and high reliability.
Fuse bases offer a compact and simple solution for application of fuses as protective elements in low voltage applications and they ensure reliable and high performing contact characteristics.
Rated current is from 250A to 630A and the numbers of poles varies between 1 to 4.
Browse all products of this category and full technical information here: