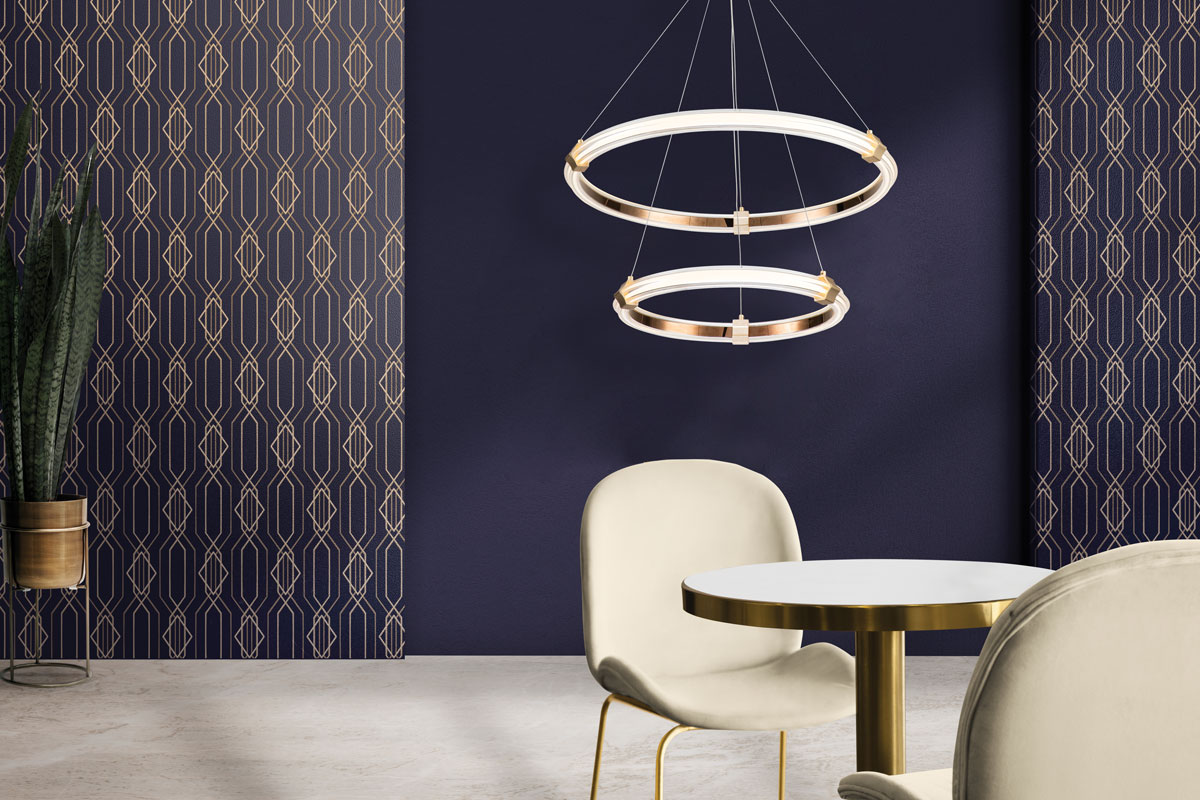 Trending ideas for every area.
Modern solutions, in line with the latest world trends in style and high efficiency,
create a feeling of coziness and comfort in any room.
---
You could try our E-Business platform without registration where you have an access to the all products, their prices, stock availability, delivery time and technical information.
Description
Spot lights, pendant lights or chandeliers are suitable for living rooms, kitchens, as well as for children's room and bedroom, depending on the client's preferences and the aims of the space. The variety of shapes and sizes as well as the excellent combination of materials and colors makes this collection a vital part of interior design.
Browse our Modern Collection catalogue here:
We provide you with the freedom and ability to choose the proper lighting and dimming settings for your interior environment.
What types of modern lights do we provide
We at Elmark realize that households and business are different and unique, thanks to through their operation and interior design. This is why we provide a wide variety of interior LED lighting solutions and have separated them into several categories – based on usage; depending on style design and based on the materials they are made out of.
Depending on usage
The usage of a light fixture generally depends on its mounting position and where in a property it can be used. There are several separating characteristics which designate and dictate the main usage of said light fixtures – the main separating factors are:
Modern ceiling lights which can be separated further down into different subsections or:
Chandeliers – come in different styles, sizes and illuminating properties, with the added ability for dimming. Their most outstanding characteristic is the size and the presence of several lighting mounts and light bulb nests.
Pendants – unlike chandeliers, pendants are single, hanging light sources and fixtures which can carry the same amount of gravitas, without taking up a large space.
Wall lamps differ in mounting options, but are generally small. Some have a slim design, allowing for the dispersal of ambient light, others come with an adjustable arm-mount which can be used to actively direct the light source.
Desk lamps vary in size and ability for adjustment, they also come in differing materials and designs and are suitable for desk, tables or night stands. What they have in common is that they are LED enabled and do not produce so much heat as regular tungsten light bulbs.
Floor lamps also come in different heights, shapes and fixture varieties and can take one or several light bulbs.
Depending on style
We've summarized our selection into four different design choices which can go together perfectly with the overall interior feel of any particular room. There is a rich, highly varied amount of choices in each design category, which include:
Modern light fixtures – the MARCELLA design line;
Lux lighting – are a luxurious, yet simplistic home and office décor choices, we recommend you take a look at the ELIZABETH and TOMY design lines;
Design – is our most sought after design and style category. We recommend you take a look at the HOLLY; ALEGRA; DUKE; ART; BRADLEY; CINEMA; PARIS, MERY and IZZY design lines.
Depending on material
The material which comprises the main body and lamp shade of modern lighting, provides a lot for the aesthetic and feel of the light fixture and room. Depending on your preference, there are several materials which you can choose from:
Aluminum
Wood – best seen with the WOODY line
Cement – best seen in the CIMENT design line
Resin
If you have any questions regarding any of these choices, or you'd like more information, we'd be more than happy to provide you with any assistance. Give us a call or write to us.