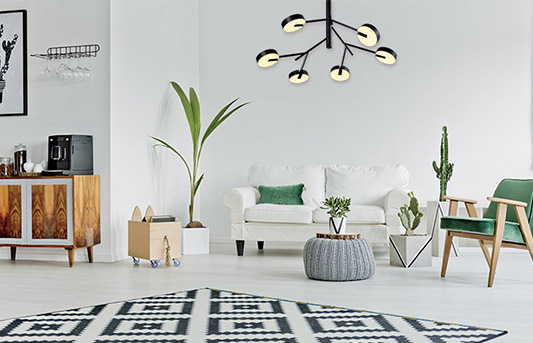 Trending ideas for every area.
Modern solutions, in line with the latest world trends in style and high efficiency,
create a feeling of coziness and comfort in any room.
---
You could try our E-Business platform without registration where you have an access to the all products, their prices, stock availability, delivery time and technical information.
Description
Spot lights, pendant lights or chandeliers all they are suitable for living room, kitchen, as well as for children's room and bedroom, depending on the client's preferences and the aims of the space. The variety of shapes and sizes as well as the excellent combination of materials and colors makes this collection so popular.
Ability to choose the proper lighting and dimming settings.
Browse our Modern Collection catalogue here: